Code 2 Wallet
A simple and elegant iOS app
to create passes for Apple Wallet.
Modern Features
Code2Wallet provides a sleek and intuitive UI
to create custom passes for your Apple Wallet.
Code Scanner

Create a pass by scanning a QR Code, Barcode, Code128, PDF417, or Aztec image

Add To Wallet

Easily export and add your custom passes to Apple Wallet; Also, you can easily share the pass with others

Colors & Icons

Select from a pallet of colors and icons to add flair to your custom pass

Custom Text

Customize passes with your text, titles, and details in an elegant UI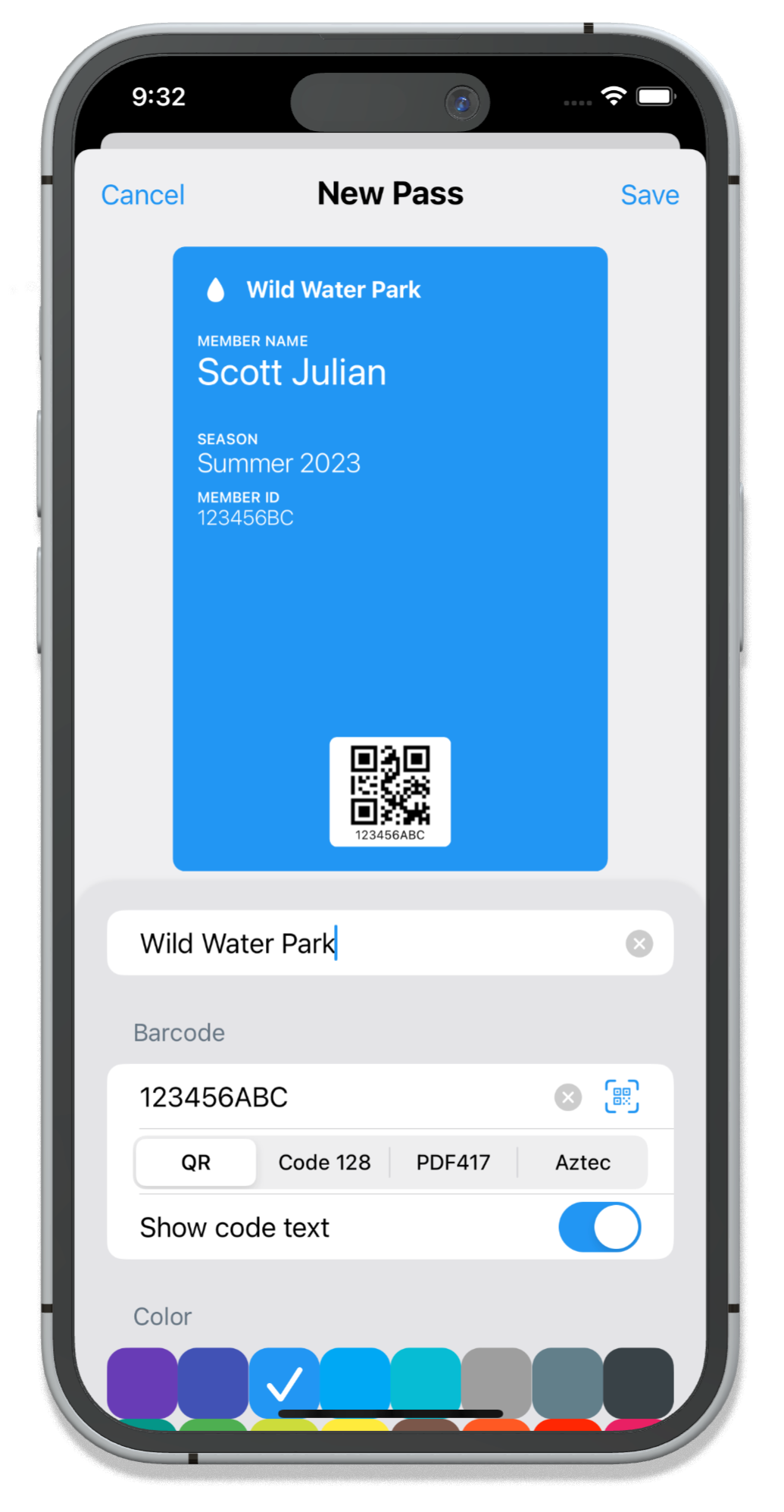 Code 2 Wallet is an elegant
user-focused app to create custom passes for Apple Wallet
Simplicity First
Code 2 Wallet was built with the user in mind to easily create Apple Wallet passes with a variety of icons and colors
Intuitive Design
Following Apple's design philosophy of a great user experience, Code2Wallet has an intuitive design to enable users to quickly create a pass for Apple Wallet.
Exclusively for iPhone.
Privacy Policy
Your Data Is Important
Your privacy is very important, especially when it comes to your personal data. For that reason alone, Code2Wallet does not collect any of your personal data or information.
The developer only receives anonymous opt-in analytical data provided by Apple to track crashes and usage.
Incendiary Studios does not save nor want your personal data.
Download Now
Available now for iOS on the App Store.
Start creating custom Apple Wallet passes today!
App Store
Contact The Developer
Questions, Comments, & Feature Requests